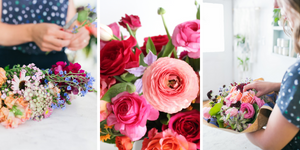 Beautiful luxury flower delivery by a Toronto florist - order online for the city's best flowers.
We are a Toronto, Ontario florist located in midtown on Mount Pleasant Road.
We deliver beautiful freshly made flower arrangements with premium blooms to all parts of the city and the Greater Toronto Area including Scarborough, Thornhill, Richmond Hill & Vaughan. Our local area includes Sunnybrook Park, Leaside, Moore park, Rosedale, Forest Hill, Bridle Path, North York & downtown Toronto.
If you are looking for stylish & creative floral gifts that surprise & delight, you are in the right place!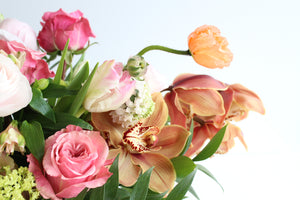 Let's deliver some flower magic!
Same day flower delivery available
Order online by NOON for same day delivery in our local area (for postal codes starting with M4T, M4W, M4S, M4X, M4G, M4N, M4P & M5P.)
Local delivery cost is $10 - $18 depending on distance
Order online by 10am for same day delivery further afield in Toronto & the GTA (including Thornhill, Richmond Hill, Vaughan, Markham, Scarborough & Mississauga)
Toronto wide + GTA delivery cost is $18
Missed our online delivery cutoff and need it there today? Call us at 416 322 6985
We deliver Monday - Saturday, pick up at our studio is also available.
click to Shop for Toronto/GTA FLOWER delivery
Shop our flower designs for delivery or pickup
---
Thanksgiving flowers for delivery
Celebrate with gorgeous fall flowers for their table this Thanksgiving. Our beautiful centerpieces and bouquets make the perfect holiday gift. Available for delivery across Toronto and the GTA.
place your thanksgiving order here
Floral Subscription Repeat Delivery
Light up your home with our floral subscription. Available for weekly, fortnightly or monthly delivery. The perfect gift for someone special (or specially for you!)
Shop Floral Subscriptions here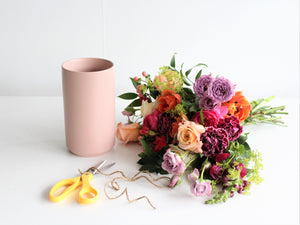 The Periwinkle magic
Hi, I'm Jess McEwen. As owner at Periwinkle, I make beautiful flower bouquets and arrangements in my signature playful, luxurious style. Think Anthropologie meets Betsy Johnson in floral form!
All our arrangements are expertly crafted at my studio on Mount Pleasant Road in Toronto. I work with local growers to source the best of what's in season and carefully design your order with my creative eye for mixing colour and unusual blooms. I take great pride in providing phenomenal customer service, a unique floral mix and long-lasting designs.
Learn more about us here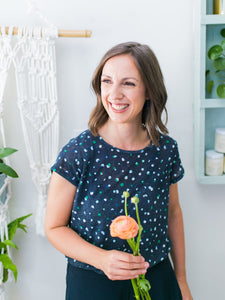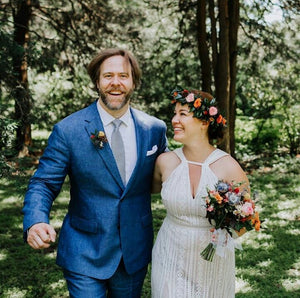 A la carte wedding flowers
Getting married and looking for a simple wedding flower solution that's still sophisticated in style? Shop here for quick and easy ordering online & we'll handcraft your wedding flowers in our signature style.
shop wedding flowers here
Flowers For Parties, Special Events & Corporate functions
Add the magic of flowers to your next business meeting or special event. Shop our table centerpieces, cocktail minis and event accent flowers here, for easy delivery or pickup.
Shop corporate & private event flowers here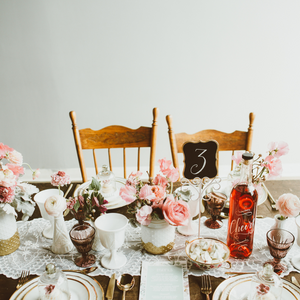 Blog
---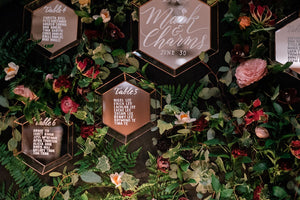 I met the lovely Doris Wai through an editorial shoot years ago. Doris is an amazing letterer (is that a thing? Letterist?) She hand letters just about anything you can...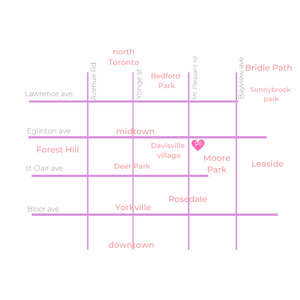 My happy little flower studio is conveniently located smack dab in the middle of Toronto! I'm in midtown, at Yonge and Eglinton, and while I definitely deliver all across the...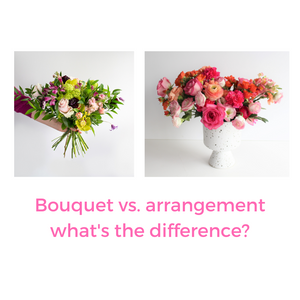 Confused about the difference between a bouquet and an arrangement? Let me explain!
Our studio
661 Mt. Pleasant Rd.
Toronto, Canada M4S 2N2
416 322 6985
service@periwinkleflowers.com
Order online by 1pm for same day local area or 10am for same day further afield.
Open for phone orders
Monday 10am-1pm
Tuesday - Friday 10am - 3pm
Saturday 10am-1pm
Closed on long weekends.
We deliver across the city Monday through Saturday